CHECK US OUT!
Start with a First-Time Trooper Trial
Valid for new Troopers only!
READY TO COMMIT?
Sign up for Your Trooper Camp Membership
Get as many sessions per month as you need!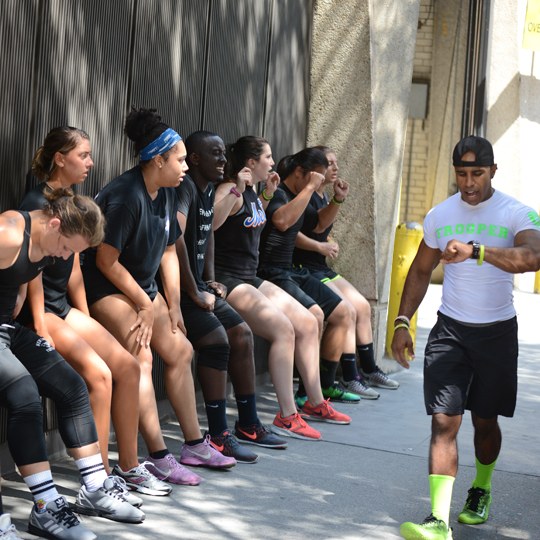 TROOPER CAMPS
(Classes)
Trooper Camps are high-energy, motivational workouts guided by certified coaches. Our wide variety of Trooper Camps are geared towards fitting personalized programs for each individual's goals.
TROOPER CAMP PRIVATE EVENTS
Looking to create a private Trooper Camp? This is perfect for events such as birthdays, team building, wedding prep, bachelor/ bachelorette parties, family/ friends, and sports teams. We offer on- or off-site training.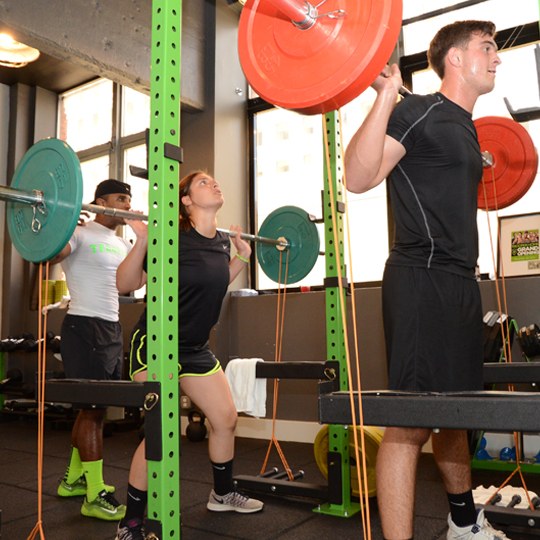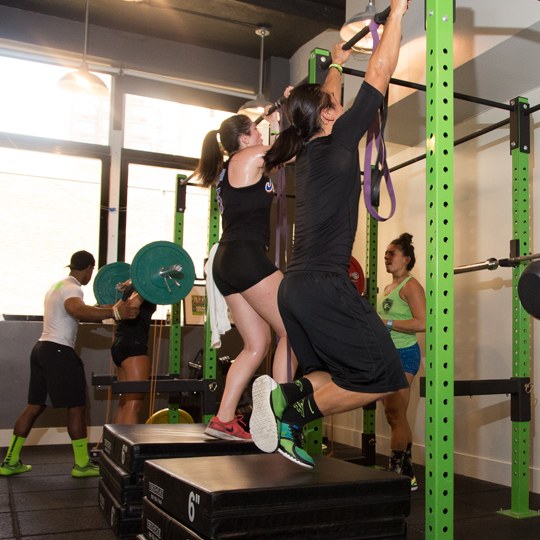 TROOPER ROAD MAP
A Personalized 6-Week Group Fitness Program to assist in reaching your fitness goals in a safe and effective way at Trooper Fitness. The Trooper Road Map includes 2 goal-based consultations and individual guidance from our certified coaches in a safe and responsible environment. Want to finally reach your goal of clearing successive pull-ups? Boosting your endurance? Sculpting those abs? Then Trooper Road Map is for you.
ONE-ON-ONE PERSONAL TRAINING
From performance based fitness goals to changing your body composition, our certified personal trainers will create a customized program tailored to your specific needs. Through assessments, tracking and accountability, your Trooper coach will have your back with a vested interest in your success!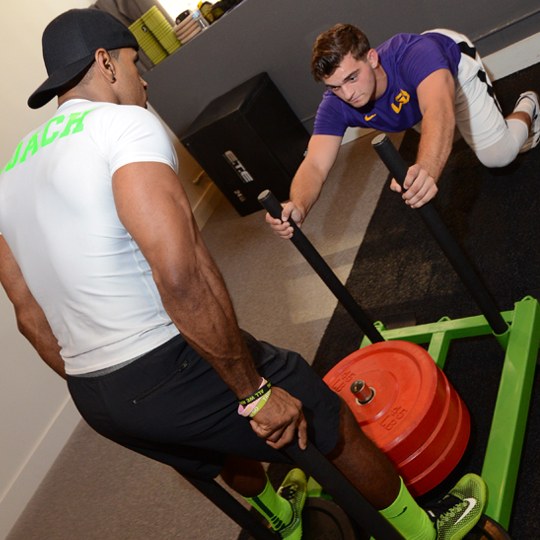 Read
What Our Members Say
Trooper Fitness
64 reviews
Fer M.
3 Months of training (seriously) 3-4 Times a week. I went from 24% bodyfat, to 16.7% body fat....
Need I say more? If you want a change, take advantage of...
Read More »
Amy C.
I came in to Trooper for my first class today! I just signed up for Class Pass, as I work in NYC, and live in Jersey City. Its been challenging to stay...
Read More »
Michelle W.
Did a couple classes and I absolutely love it. I've been pretty athletic for most of my life until I had an injury. I just started to get back into shape...
Read More »
TROOPER PRINCE
CEO and Trooper Fitness Founder
TROOPER JRO
Co-owner, Coach, and Fitness Nurse
TROOPER FLEX
Co-owner and Trooper Fitness Coach
What Our Clients
Say About Us
Amazing, amazing class!! Don't get me wrong, it's HARD but the time flies with Prince and it's a great workout (not to mention that everyone is super nice and welcoming)!
Chris Maimone
Trooper Fitness has made me comfortable being uncomfortable. Sprints, box jumps, squats, bear crawls—whatever the challenge is, Trooper coaches push us to put in 100% every single second of class, and the rally cries from classmates make you believe you can make it happen. It's the best hour I spend on a given day because the it's all downhill after surviving class!
Brutal in the best way possible! Solid instruction and helpful encouragement from Jen. Love that it was pretty much nonstop work for the full hour.
Leigh Colon
Trooper fitness is my second home. The instructors are so inspiring and have given me the tools to achieve my goals and then some! The positive energy and support from my fellow troopers is nothing I've experienced in any other fitness arena. Every class is a new challenge and that post workout high (and gun-show
) keeps me coming back for more!
Flex is an absolute animal and amazing coach. This class is KILLER! It hits you in all the right places without too much impact and an amazing cardio workout. Overall, you can't go wrong with a Trooper Fitness class.
Rose Maguire
There's "going to the gym" and then there is Trooper Fitness. If you want to get strong and fit, this is the place for you. As a former college athlete, I know what it means to work hard and to push myself out of my comfort zone. Trooper Fitness has reignited that college athlete in my 41yr old self. Down 15lbs and 5% body fat and I am not done yet! The instructors are knowledgeable, creative and encouraging while at the same time tough. You will be pushed to your limits! Isn't that what you want?!